Following Luis Rubiales's kiss on Spanish female team player, Jenni Hermoso, the country's FA President has faced lots of backlash from different quarters, and the latest is coming from the women's team.
11 members of the women's team coaching staff (except the coach), have resigned to join the several protest concerning what they tagged, "a public show of shame."
He has been suspended from all related activities by FIFA for 90 days, and ordered not to contact the World Cup winner or anyone close to her, until the case has been investigated by the world football governing body.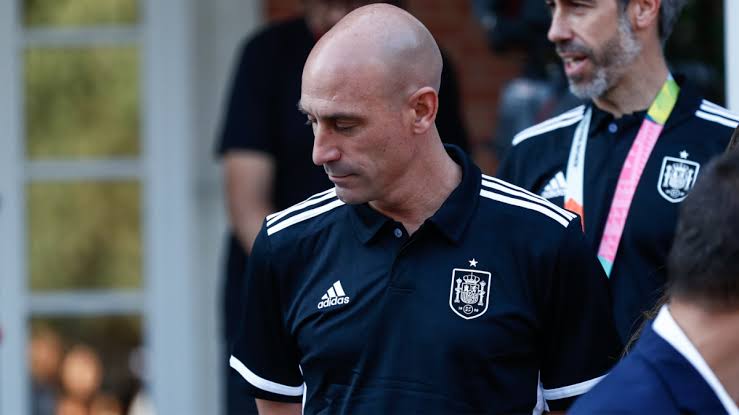 46 year-old Rubiales kissed Jenni Hermoso, during the presentation ceremony, after the 1 – 0 win in the final of the Women World Cup against England, as he also grabbed his crotch, celebrating in the dressing room, whilst he stood beside Queen Letizia of Spain, and her 16-year-old daughter, Infanta Sofía.