In the early hours of today, a group young men were arrested by the Delta State Police Command, following an Intel of a 'low-key' wedding ceremony, that was been conducted in a hotel.
This trend is not new, as few years back, right in the centre of excellence, the Lagos State Police Command arrested 10 suspected homosexuals in a brothel around Okota, while another arrest was done in the same State, in 2018, at Kelly Ann hotel in Egbeda.
The Same-Sex Marriage (Prohibition) Bill was signed into law by Former President Goodluck Ebele Jonathan on January 7, 2014, which gives a 14-year prison term for anyone convicted of having sex with members of the same sex.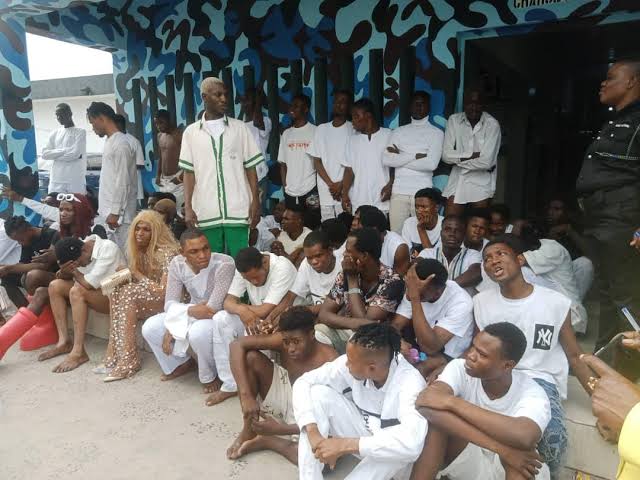 But in Nigeria, few persons pose as Crossdressers, and they are allowed to roam the streets freely, and they are called or regarded as Celebrities.
Could this be the genesis of the reoccurring number of arrests made in different areas of the country, or is the social media a determinant to this new trend we see in the country today?
Meanwhile, the Police Force in every state of the country has frowned at this act, as it is not only against the law of the land, but alien to our custom and tradition as a people.