Mercy Aigbe has just given herself a gift in a brand new Mercedes Benz.
The actress who said it took some persuasion before she finally made up her mind to join the Benz gang posted a photo of her in a matching red color with her Mercedes Benz.
Sharing a photo of her new acquisition the actress wrote, "After much persuasion, her excellency finally joined the Benz Gang
 New Whip Alert!".
Congrats Mercy!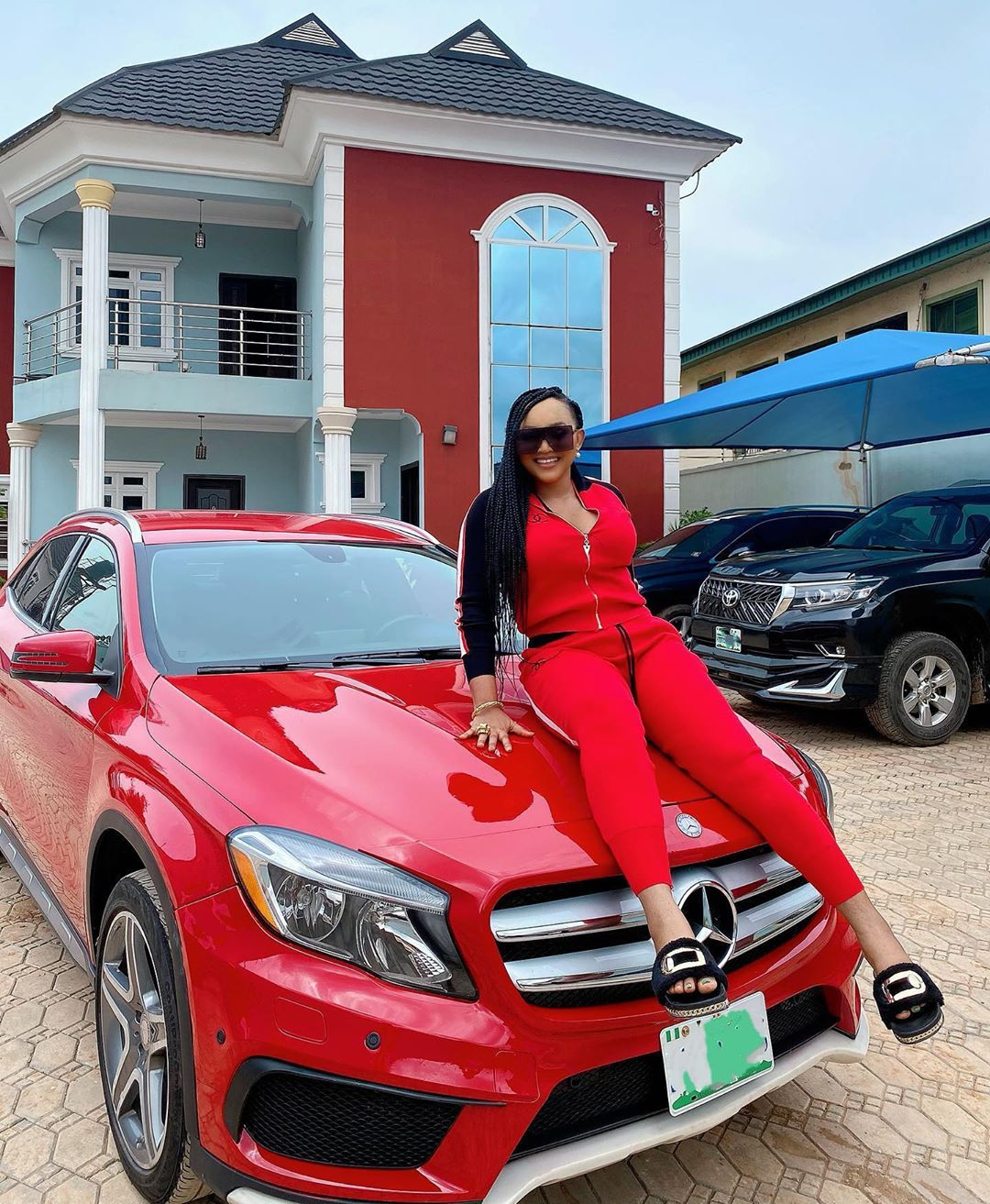 Photo Credit: realmercyaigbe