Secret Service Agent Mike Banning is framed for the attempted assassination of the President and must evade his own agency and the FBI as he tries to uncover the real threat.
Daily: 10:45 am, 3:45 pm, 6:15 pm, 8:45 pm, 9:55 pm
Lawman Luke Hobbs and outcast Deckard Shaw form an unlikely alliance when a cyber-genetically enhanced villain threatens the future of humanity.
Friday: 3:25 pm, 8:30 pm
Saturday-Thursday: 10:35 am, 3:25 pm, 8:30 pm
A brides wedding night takes a sinister turn when her eccentric new in-laws force her to take part in a terrifying game.
Daily: 1:15 pm
After the murder of his father, a young lion prince flees his kingdom only to learn the true meaning of responsibility and bravery.
Daily: 1:15 pm, 5:25 pm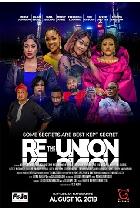 Daily: 11:00 am, 3:15 pm, 6:15 pm
Daily: 1:15 pm, 7:50 pm