YAY!! Nigeria's Chioma Ukonu of Recycle Points came second in the 2017 edition ofChivas – The Venture! Don't tell us to keep calm!
She won the Nigerian edition in November 2016 and was among the 30 finalists from 30 countries that made it to the Grand Finale in Los Angeles.
The 30 became 10 and Chioma was there, they were then reduced to 5, but Chioma never left. The 5 pitched to the judges including star actress Halle Berry.
Recycle Points was awarded the sum of $200,000.
Through Recycle Point she is enabling individuals, particularly from low-income households, to create value from their everyday waste.
In first place, winning $400k is Siam Organic'sPeetachai Dejkraisak who is from Thailand and is working with small-scale farmers to grow Jasberry rice, a new variety of non-GMO (genetically modified) whole grain rice that is extremely high in antioxidants – three times higher than blueberries.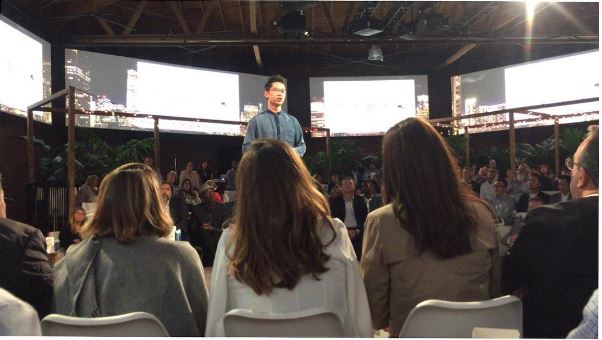 More photos: