The Lagos State Police Command has expressed shock, after seeing (as claimed), a first ever gas gun, that was recovered from a suspected high way robber.
The emergence of the gas pistol (Spyder Victor), is being investigated by the Ikeja division, and the command is interested to know how such a weapon got into the country, in the first place.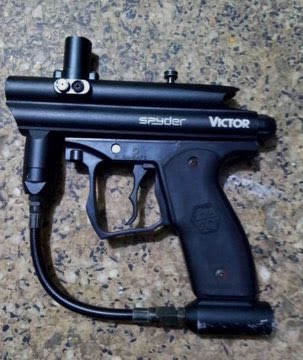 "We will get to the root of the matter. They were two suspects ,but one jumped to death into the Lagoon from the Eko Bridge", Lagos State Commissioner, Mr. Idowu Owohunwa.
Concerns have been raised by Lagosians over the last few months in the wake of traffic robberies in the state, and this gas gun discovery is another chapter in the story that is just being written.