It's no news that Spain are the winners of the just concluded FIFA Women World Cup, that was held in Australia and New Zealand, as Olga Carmona scored the only goal of the game against England, to give the La Furia Roja thier first ever world cup triumph.
23 year-old Olga Carmona scored in the first half of the game, as she dedicated her goal to her best friend who recently lost her mother, not knowing she had also lost her father on Friday, as her family decided to keep the news away from her, so she could concentrate.
The captain was informed of the news minutes after Sunday's final, and lots of condolences from around the world have poured in.
"Without knowing it, I had my star before the game started, I know that you have given me the strength to achieve something unique. I know that you have been watching me tonight and that you are proud of me. Rest in peace dad.", she said.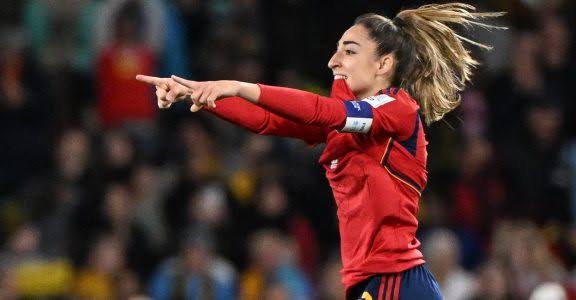 Her father has been battling with a longtime illness (which hasn't been revealed at the time of this report), and no date has been set yet, for the burial rites.
She plays as a left back for Liga F club Real Madrid and the Spain national team.